Deodorize, freshen, and improve the perception of your facility with AeroWest
As a leader in odor control since 1883, AeroWest has continuously innovated and expanded on what it means to have a beautifully scented, odor-free facility. Today, odor control can be completely effortless and streamlined. AeroWest truly makes a difference in how your facility is perceived. Facility Managers consistently cite restroom care as one of their greatest challenges. From odor control to hygiene, AeroWest reliably takes care of the upkeep and keeps odors at bay 24/7. That's why thousands of facilities across the U.S. choose AeroWest as their odor control service provider.
Whether you battle with odors in the restroom, food areas, drains, or dumpsters, AeroWest offers a full-range of innovative products and service to keep your facility smelling amazing.
The AeroWest Restroom Care Solution
The AeroWest Restroom Care Solution reduces labor and product costs associated with routine restroom odor control and maintenance. We eliminate the need for restocking and refilling soap, sanitizer, and air fresheners and give your restrooms an instant appeal.
Our innovative products will clean, deodorize, and sanitize the tough-to-upkeep areas of your restrooms. Full-service available to save you time, money, and stress.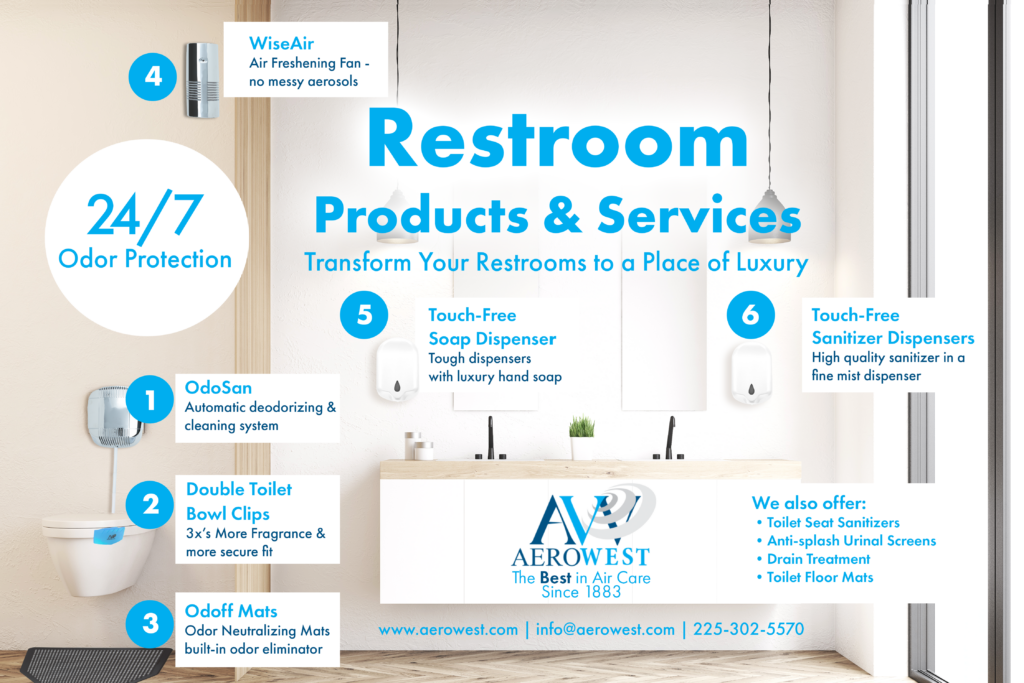 AeroWest's Advanced Scenting Solutions for Improving the Perception of Your Facility
AeroWest's Advanced Scenting Solutions simplifies air care and improve the overall perception of your facility. Our professional scenting systems provides a dependable, lasting fragrance throughout your entire facility without being overpowering. AeroWest rigorously tests the quality and lasting power of our fragrances, ensuring each fragrance in our line smells beautiful, natural, and lasts all month. Our advanced scenting systems ensures you have the perfect level of fragrance dispersed evenly throughout the spaces you need it most.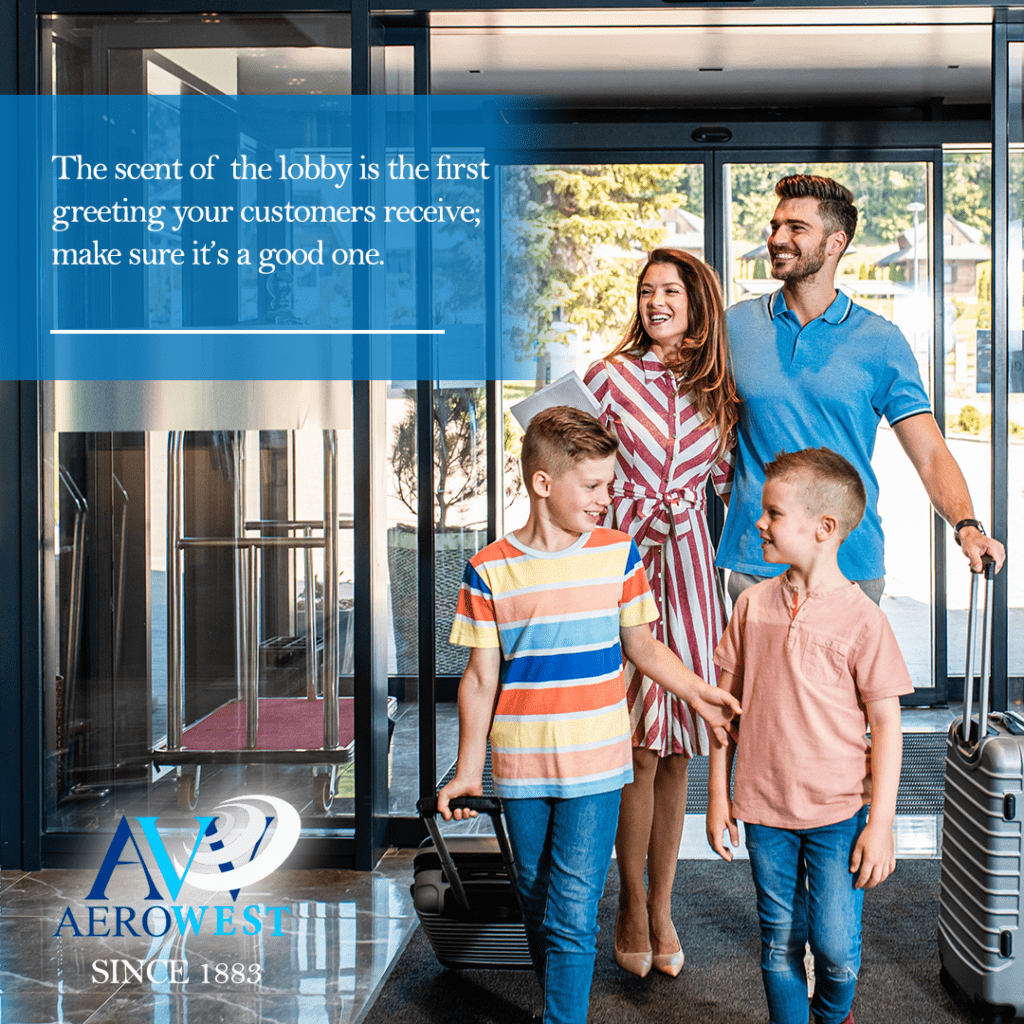 AeroWest is a WBENC certified Woman-Owned Small Business and Women's Business Enterprise. Unlike large corporations, AeroWest specializes entirely in odor control and scenting of commercial facilities. Our smaller size allows you to always speak directly to a helpful staff member that cares about your satisfaction. E-mail us or give us a call (225) 302-5570 today to learn how we can improve your facility and eliminate your odor challenges.
AeroWest provides dependable odor control, scent marketing, and hygiene solutions across the U.S.