AERO-FLOOR Instantly Eliminates Urine Odors
Odor Eliminator for Floors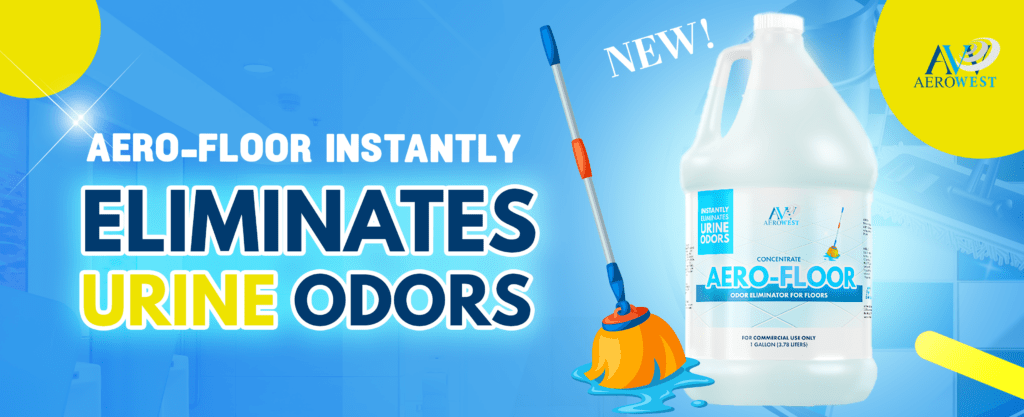 Eliminate urine odors in seconds with Aero-Floor, our new mopping solution for restroom floors and hard surfaces.
Urine trapped around toilets, urinals and in between grout lines can be a breeding ground for bacteria. The more the bacteria proliferates, the worse the odor becomes. Urine can remain on tiles, grout, behind the fixture, and can be spread throughout the restroom on shoes. Aero-Floor combats urine odors, even in the toughest spots.
Odor eliminating mopping solution
Formulated to dissolve urine odors
Kills odors trapped in grout lines
Light, clean scent
Long-lasting concentrate
Non-slippery
Contact us today to get Aero-Floor or learn more.