Professional Air Freshening for Commercial Facilities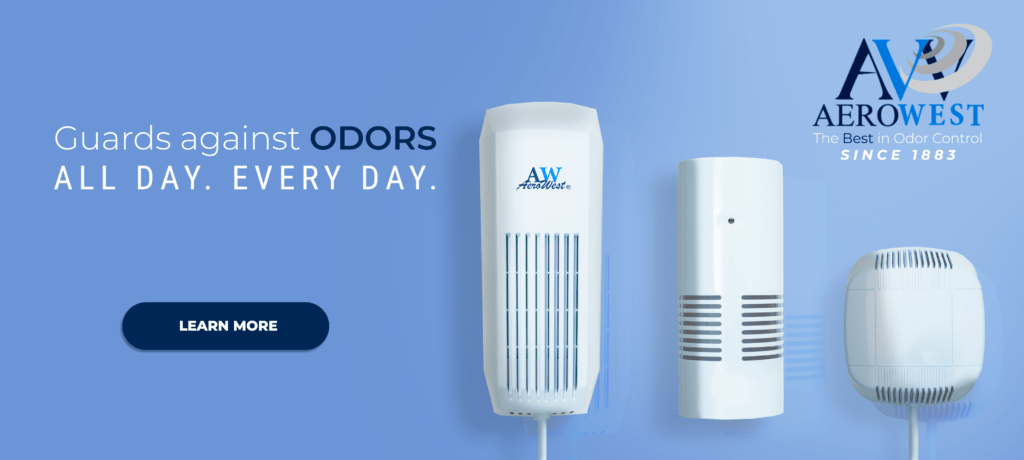 For large commercial facilities, store bought air fresheners won't cut it. Yes, they may temporarily mask odors. However, these products are not designed to address the varied and widespread air care needs of large scale spaces.
The world of professional air freshening is growing and exists to treat commercial and industrial buildings. As one of the first commercial air care businesses in the U.S., AeroWest specializes in offering expert air freshening and odor protection for everything from large health care facilities to military bases.
Professional Odor Control for Large Facilities
Through the use of heavy duty odor counteractants, we eliminate tough odors from dumpsters, restrooms, drains, & more. After a walkthrough of your facility, we help you determine the most effective products & services to not only get rid of odors but to prevent them from recurring in the future.
Beyond odor control, you also have many air freshening options for your business. We offer ambient scenting and scent marketing to ensure your facility smells amazing 24/7.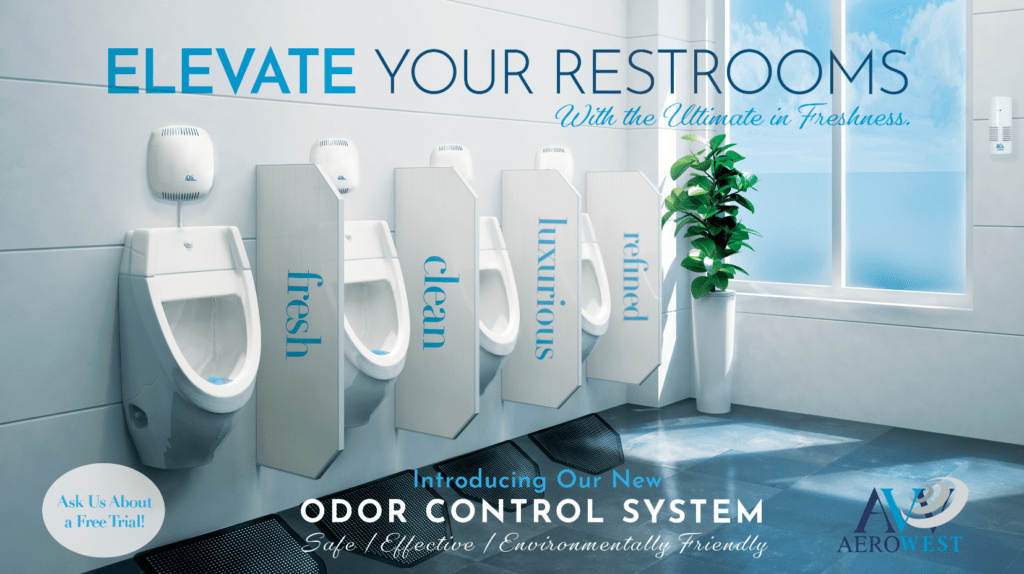 Create fresh, inviting spaces to attract and delight customers

Increase profitability, efficiency, and productivity with our custom odor control services. Take pressure off your team by letting us do the work for you.

Reach your facility's goals with our streamlined, non-disruptive odor eliminating services

Free your team to work on more pressing matters with our long-lasting, proven odor removal technology

Get automatic 24/7 toilet & urinal cleaning systems that continuously release cleaning, deodorizing, and descaling fluids into fixtures, keeping your restrooms fresh between janitorial cleanings
Easiest Way to Get Rid of Odors
Our professional Service Technicians are trained in eliminating bad odors at the source. AeroWest odor control service is streamlined, reliable, and affordable. We take care of all your problem areas and transform your facility into a fresh, beautifully scented space for your staff and customers to enjoy.
Contact Us for a FREE, no obligation trial: 225-302-5570 or e-mail info@aerowest.com