NEW ODOR CONTROL SYSTEM PROVIDES HIGHER STANDARD OF HYGIENE
AeroWest is introducing a new and improved odor control system for even more powerful restroom odor control. This new service pairs a combination of our most popular products to maximize odor neutralization AND air freshening at one great price.

Our new odor control system features:
All new formulations for AeroWest & OdoSan Drip Systems (choice of AeroWest or OdoSan Drip Unit)
Double Toilet Bowl Clip
Stick-Up Air Fresheners OR Urinal Screens
The new drip system formulas contain:
Odoff, a powerful odor neutralizer that effectively eliminates foul odors, including ammonia & sulfur compounds
Chelating agent for preventing hard water scale buildup
Detergents for cleaning, preventing buildup of odor-causing bacteria, & reducing formation of biofilms
OPTIONAL – Added essential oil based fragrances can be added to bring a light, clean scent to restrooms
ODOFF ODOR NEUTRALIZER ELIMINATES RESTROOM ODORS
Odoff works at the molecular level, targeting odors directly at the source. The Odoff solution attacks ammonia, sulfur compounds & reactive fragrances. The odors of urine and the ammonia it creates are neutralized, not just masked. Odoff is also extremely effective on hydrogen sulfide from fecal odors.
The AeroWest & OdoSan Drip Units automatically & continually dispense our new formula into toilets & urinals 24/7. Both units operate on a wick-based system, eliminating the need for electricity or batteries. The specially designed wicks ensure a carefully measured amount of solution is dispensed to last for the entire 28 day service period.
AEROWEST OR ODOSAN DRIP UNITS: HOW TO CHOOSE
Our new Odor Control System gives you the choice of using the AeroWest Drip or the OdoSan Drip. Which one is best for you?
It is our original drip system that's been loved by our customers for over 100 years now. Over the decades, the AeroWest has evolved into a highly optimized & trusted odor control device for high traffic restrooms. It's larger than the OdoSan Drip for more industrial facilities.
The OdoSan Drip operates similarly to the AeroWest. Both drip units are engineered with a wicking system to dispense measured amounts of odor control & cleaning fluid into toilets or urinals. The OdoSan is the preferred drip unit for those desiring a compact, upscale appeareance. It comes in both white and chrome, whereas AeroWest comes in white only. It's great for hotels & restaurants.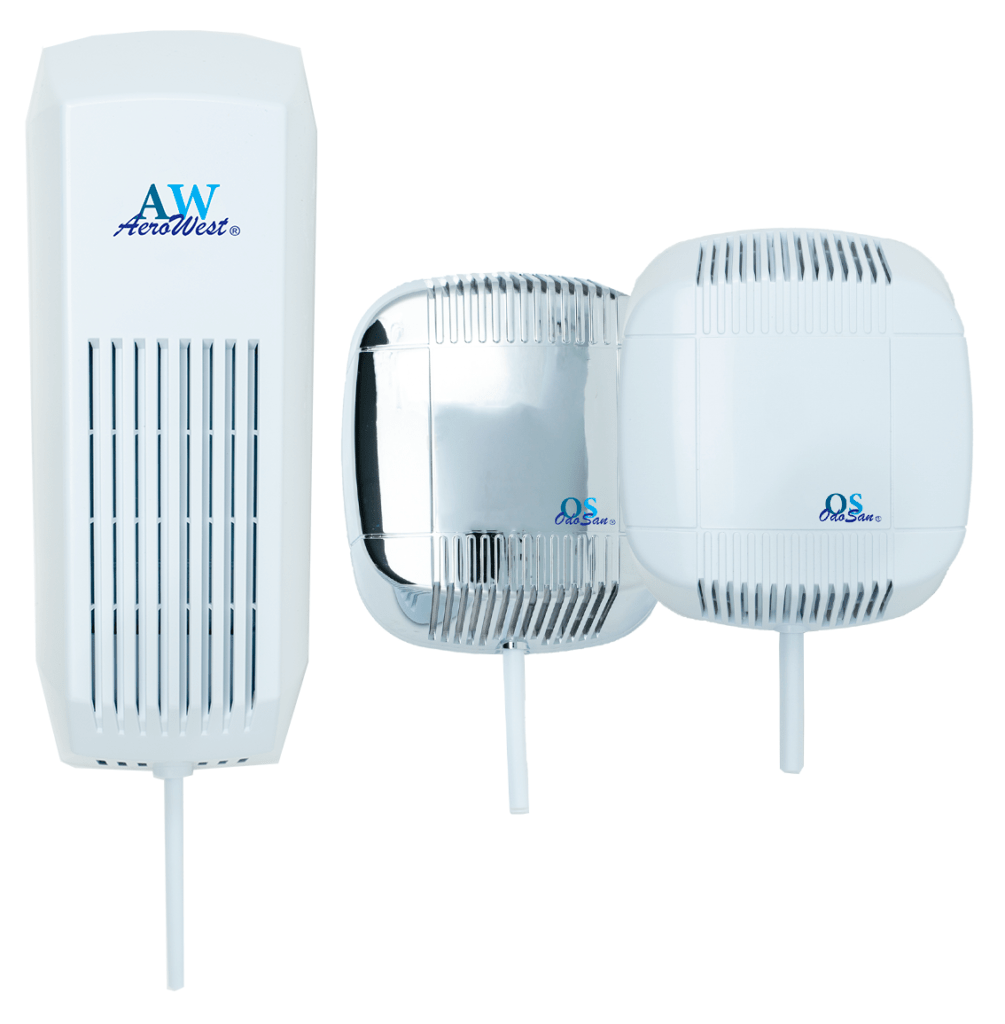 Double Toilet Bowl Clip Outperforms Traditional Clips
AeroWest's patented Double Toilet Bowl Clips are designed with increased surface area for 3 x's the fragrance release & a secure fit on any size toilet. Our clips come in the following fragrances:
Cucumber Melon
Lemon
Mango
Spiced Apple
White Linen
Learn more about our Double Toilet Clips!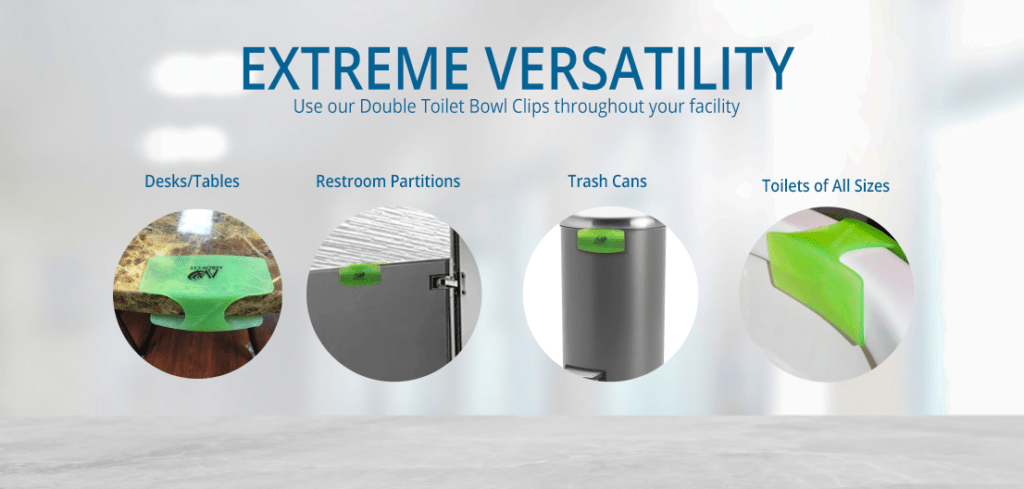 Diamond PSU (Stick-Up Air Fresheners) Brings Versatile Fragrance to any Restroom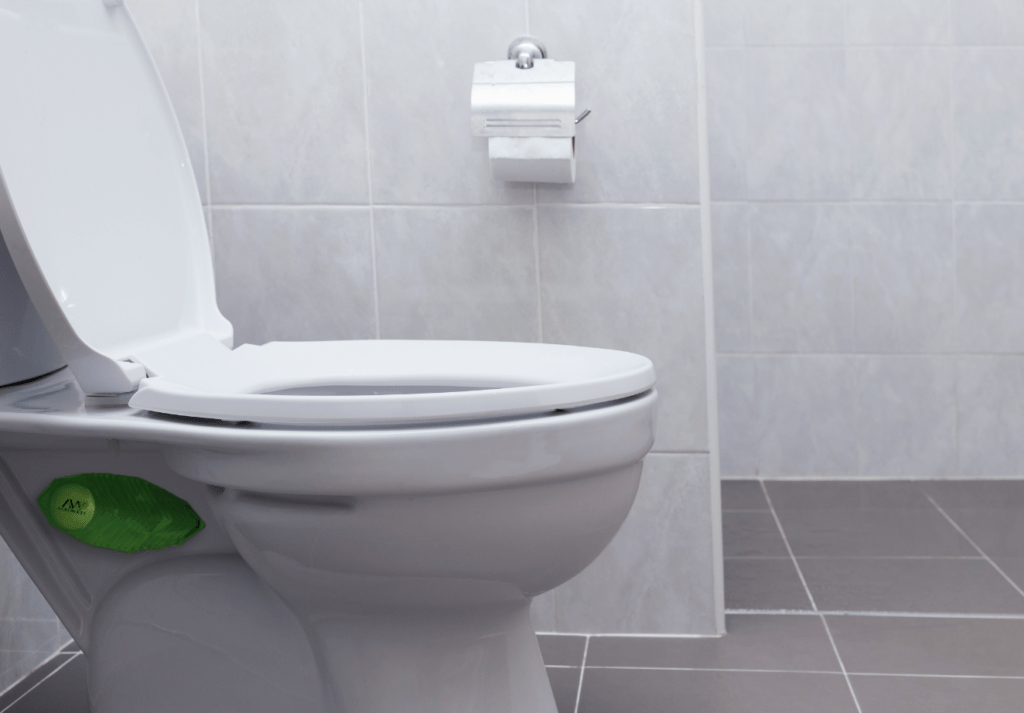 Choose from our Diamond PSU or Urinal Screens as the last component of our Odor Control System.
Diamond PSUs are innovative, high fragrance releasing stick-up air fresheners with the versatility to be placed nearly anywhere. Many of our customers use them behind fixtures or under sinks. They do not require batteries or electricity. Diamond PSUs are fantastic for women's restrooms, while the Urinal Screens are recommended for men's restrooms. We suggest matching our Diamond PSU with the same or complementary scent in our Double Toilet Bowl Clips. Diamond PSUs come in the following fragrances:
Cherry
Cucumber Melon
Lemon
Mango
White Linen
99% Anti-Splash Urinal Screens Provide Amazing Fragrance & Odor Neutralization
AeroWest Urinal Screens smell AMAZING! Our urinal screens now have anti-splash technology & long-lasting fragrance. Urinal screens will smell great for up to 30 days. Not only do they smell great, but they contain beneficial bacteria to eliminate odors & they keep drains clear. Choose from 12 amazing fragrance options.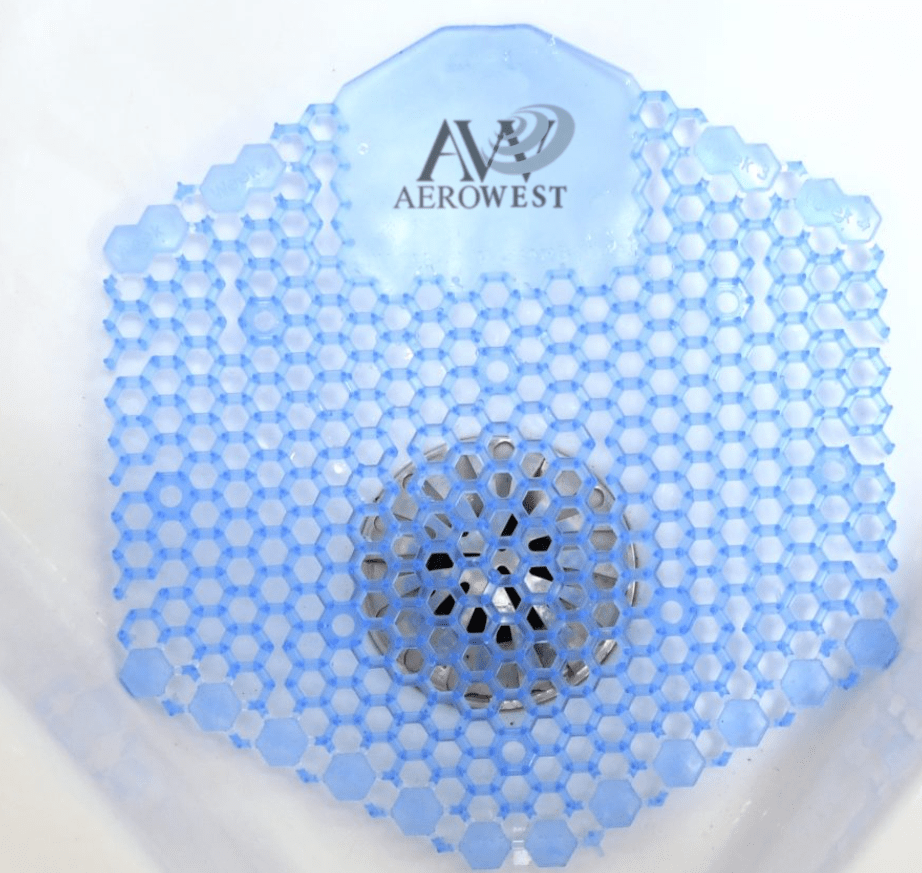 Give us a call or e-mail us at info@aerowest.com for more info or a free trial.
Suggested Odor Control Add-Ons
Try our other professional odor control & scenting devices.
AlcoCleanse Toilet Seat Sanitizer – Now your customers can clean the toilet seat before each use. Kills 99% germs.
NEW! Odoff Urinal Mats – Our new Odoff Urinal Mats keep restrooms fresh & clean. Contain Odoff odor neutralizer to eliminate urine odors around the base of the urinal. Higher absorption capacity keeps floors clean. All urinal floor mats are moppable & won't impede regular mopping.
WiseAir Air Freshening Fan – Evenly disperses high quality essential oil based fragrances throughout the restroom. Comes in dozens of specially crafted scents.