Transform Your Restrooms Into Places of Wellness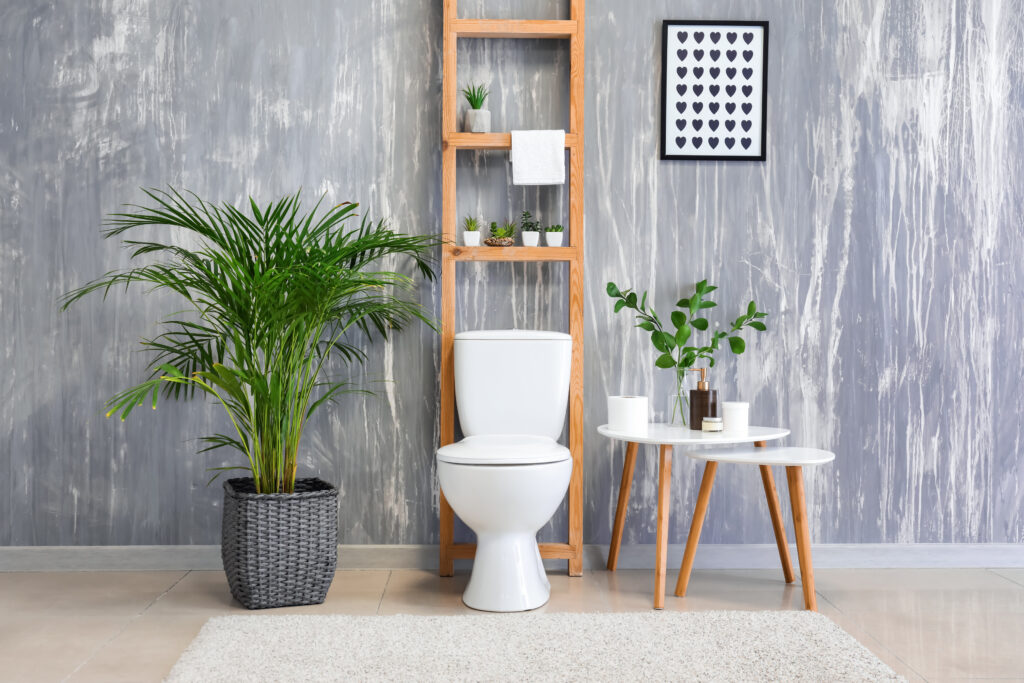 What if your restrooms could be more than a quick pit stop, more than a place for washing up? Your restroom can be so much more. It can be a space of wellness and serve as a spa-like sanctuary. Your restroom can be one of the best places your customers can refresh and recharge. There are numerous ways to make your bathroom beautiful and relaxing.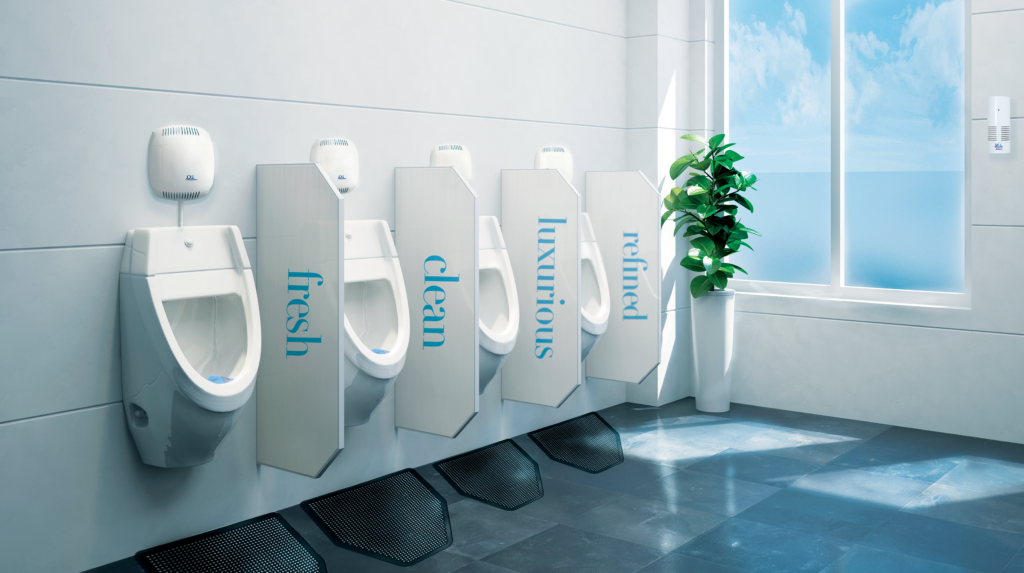 Create Strong, Positive Impressions of Your Facility
The restroom, more so than any other area of your facility, benefits from heightened attention to detail. Recent studies emphasize the importance of taking care of your restrooms:
93% of adults say a foul odor would negatively impact their perception of an organization
77% of people surveyed reported that they leave with a negative perception of a business that has unpleasant restroom smells
56% of Americans say that experiencing a foul odor makes them assume the facility is not clean
34% would never return to the facility again
Fortunately, there are many things you can do to create beautiful restrooms that will promote the love of your facility as a whole.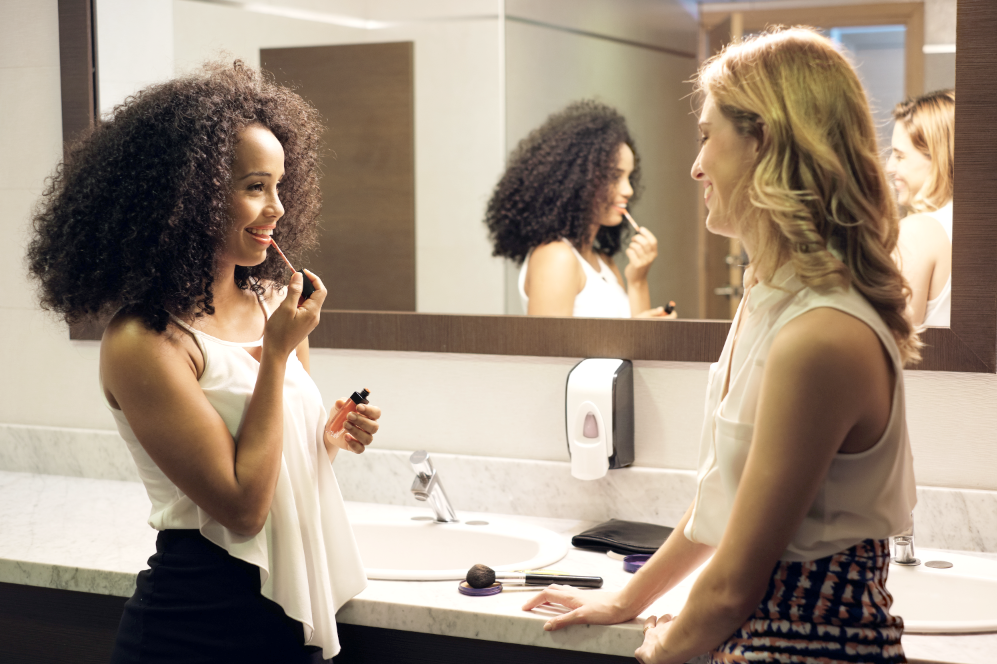 Here are a few tips to help you get started:
Curate the Mood: Fill your restroom with spa-like scents
Create the ambiance your customers deserve. Diffusing spa-like scents in your restrooms recreates a luxurious, spa-like experience. The perfect scent allows customers to breathe deeply, letting the stress and chaos of their day melt away.
We suggest beautiful essential oil based scents such as:
Bergamot
Cedarwood
Clary Sage
Eucalyptus
Lavender Chamomile
Thanks to a wide range of innovative products, the facility service experts at AeroWest offer luxurious and customizable services to make your restrooms smell fresh and serene. The scent options include a nebulizing diffuser in 9 fragrance levels, in addition to 40+ fragrance options that can be changed for function or just fun.
Automated Cleanliness
Cleanliness is at the source of beautiful restrooms. Make it easier on yourself with automated cleaning systems and impress customers with an always clean restroom. Automatic Toilet/Urinal Drip Systems release cleaning & deodorizing fluid into your toilets 24/7 to keep restrooms sanitary between cleanings.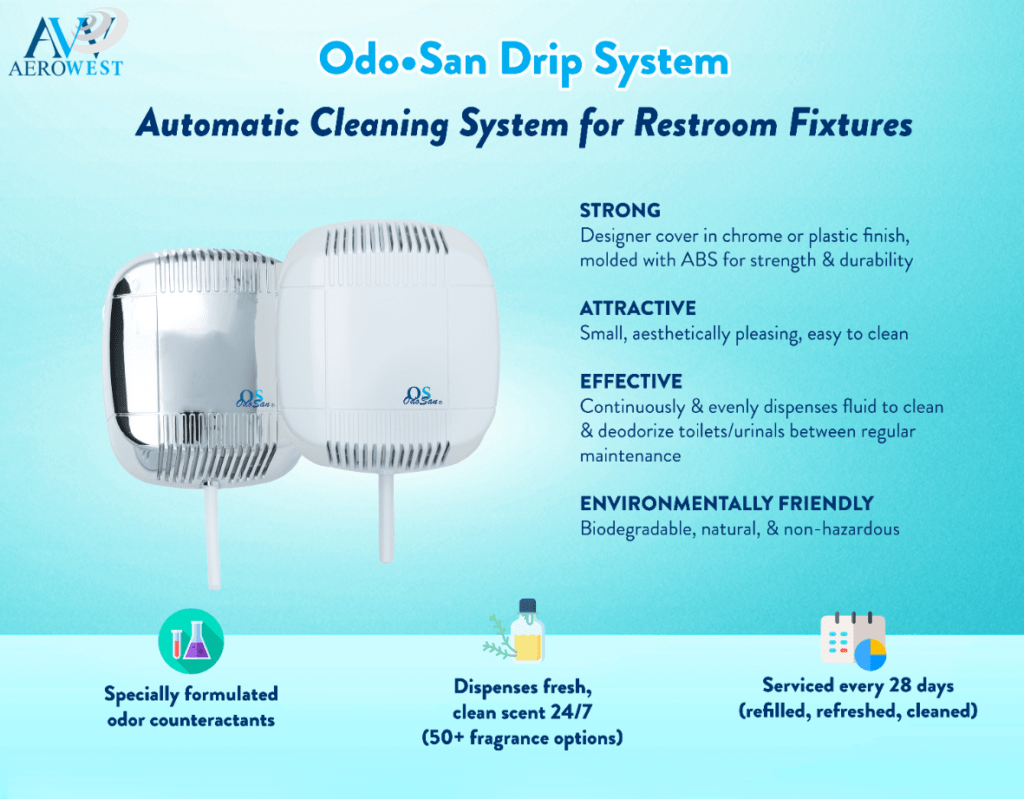 Luxury Hand Soap
Don't miss a great opportunity to offer aromatherapy benefits to your customers through high quality hand soap. Choose a soap with safe, natural ingredients that will leave their hands smelling amazing. Alsoo, touch-free soap dispensers make hand washing safer & more convenient.
Natural Lighting, Soothing Sounds, & Decor
To create a spa-like experience, engage the senses. Natural lighting is a powerful way to set the mood. If your restrooms lack windows, there are numerous lighting options that mimic nature and enhance wellness.
Transform your restrooms with mood enhancing sound. The Amazon Alexa makes it easy to provide great music and provides complete sound quality.
Small accessories can have a big impact on the appearance of your restrooms. Plants are a great way to bring life, brightness, and improved air quality to your restrooms.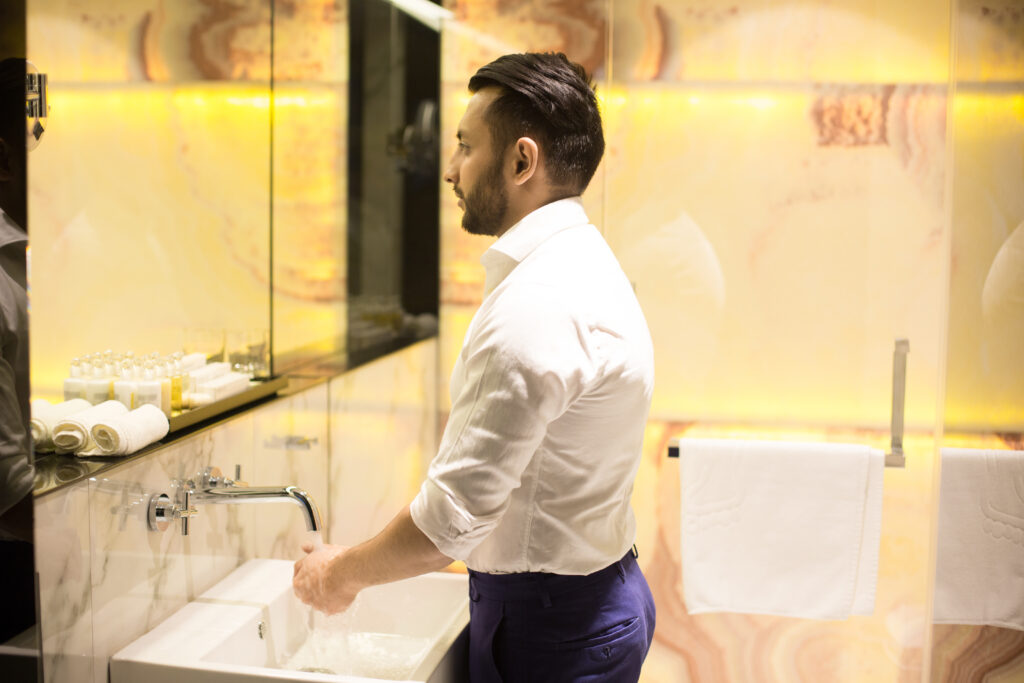 There are many ways to enhance your customers experience. The care and effort you put into your restrooms will set the mood and provide a much greater experience to your customers.
Learn more about AeroWest's professional restroom services or call us today at 225-302-5570.