Favorite Air Freshening Scents Around the World
Discover Popular Fragrance Notes from 25 Countries & Regions
What are the best air fresheners in the world? It's a highly subjective question that varies wildly! You're likely to receive a different answer from person to person. Like music and food, fragrance preferences vary across the world.
To better understand regional fragrance preferences, we've compiled data on the most popular scents across 6 continents. Who do you think has the best air freshening scents in the world?
"A great scent is a world you can return to over and over – a keyhole into another realm."
– David Seth Moltz, co-founder of D.S. & Durga

Brief History of Perfumery to Air Fresheners
"Purple the sails, and so perfumed, that the winds were love-sick with them," – William Shakespeare on Cleopatra, who greeted Marc Antony on a boat with perfumed sails
The word "perfume" originates from the Latin "per" meaning "through" and "fumum" meaning smoke.
The first perfumes were incense made by the Mesopotamians ~4000 years ago. Ancient cultures crafted perfume by extracting natural oils from plants then burning them to scent the air during religious ceremonies.
The Egyptians would soak in baths of scented oils. But, it was the Greeks that made the first liquid perfume.
The Arabs made perfume viable for manufacturing by developing the distillation process. Perfumery took off in 1600's France and England, where they were used to mask body odors.
Fragrance oils were used for masking bad odors until the rise of modern air fresheners.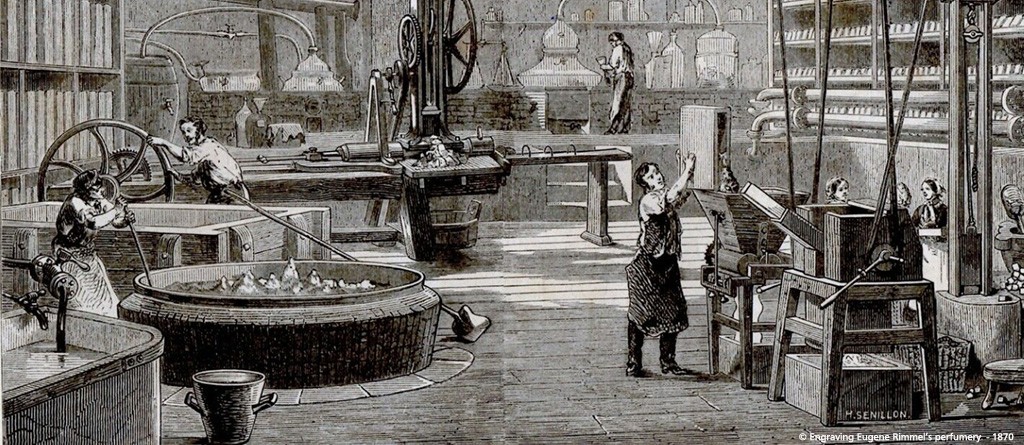 Invention of Modern Air Fresheners
The modern air freshener was introduced in 1948. The design was originally based on insecticide dispensers used by the military. A pressurized can containing a propellant was used to disperse the air freshener in a fine mist that would linger in the air, covering up odors. In the 1980′ s the Natural Resource Defense Council discovered that some of the sprays contained ingredients (CFCs) that were harmful to people and the environment. Today, there are tons of air fresheners and methods of fragrance delivery that are safe to use and environmentally friendly.
The global market for air fresheners exceeds US $10 billion, and is increasing in most countries.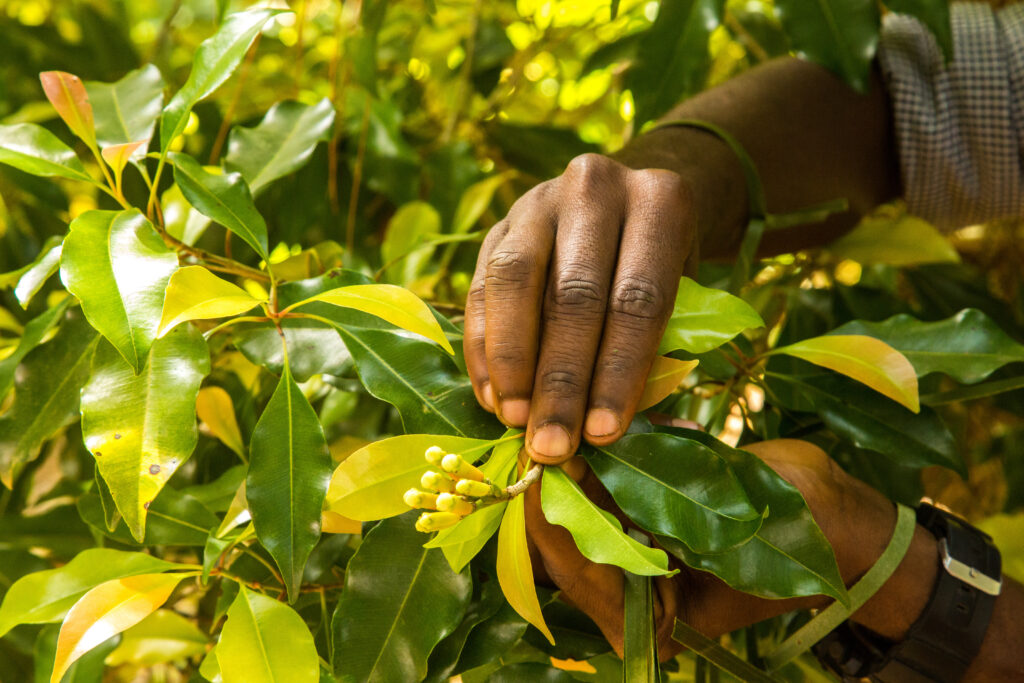 Popular Scents of Africa
Africa – For centuries, Africa has shared its unique fragrance ingredients with the world. The global fragrance houses import ingredients directly from Africa. Prized ingredients include: African blyegrass, fynbos, orange blossoms, myrrh, hyraceum, ylang ylangdiverse wonders of nature, sands, oases, vanilla, soft musk, sandalwood, frankincense, thiouraye, clove
Clove – Zanzibar in Tanzania, (aka the Spice Islands), was once the world's largest producer of cloves. It is still an important industry for farmers. The flower buds are dried to make cooking spices, flavored drinks and medicine, while the leaves are crushed to for fragrances and perfumery.
Thiouraye is a legendary African fragrance blend, popular in the streets and houses of Senegal. It's made by soaking oud wood shaving in fragrance oil for months or even years. Then, its burned similar to incense. Recipes differ, but sandalwood, musk, oud, and amber are frequently used in the recipe. Senegalese women also use it as perfume.

"Legend says that its enveloping scent bewitches men, hypnotized by this sacred scent." – on thiouraye

Popular Scents of Asia
Asia is the fastest growing market for air fresheners in the world, with abundant raw materials for perfumery and surprising scents.
China – Chinese fragrances are rooted in nature. Local ingredients are emphasized like osmanthus, tea, jasmine, and lily
Dubai – Powerful, strong, oud, opulent white florals, long-lasting ambery & woody scents
Japan – Cherry blossom, hinoki wood, squash, subtle scents (not too strong or noticeable)
Middle East – Middle Eastern fragrances showcase the regions rich & sumptuous raw ingredients; oud (most expensive wood in the world), fig, saffron, & frankincense
Philippines – Inspired by rich nature and culture of the Philippines, fragrances feature ylang-ylang, jasmine, lemongrass, tropical fruit, lychee, mangosteen, guava
Thailand – Thailand is full of amazing scents & household fragrances reflect this: floral, woody, fresh, smoky, exotic, lemongrass, sandalwood, jasmine, rose, kaffir lime, ginger
Turkey – Rich, Turkish culture shapes their beautiful fragrances, famous for its fine rose, lemon, fig, jasmine, citrus, amber, musk

Popular Scents of Australia
Australia – High-end, warm, woodsy, & spicy blends, sandalwood
The Pacific – tropical perfumes, lime, coconut, eucalyptus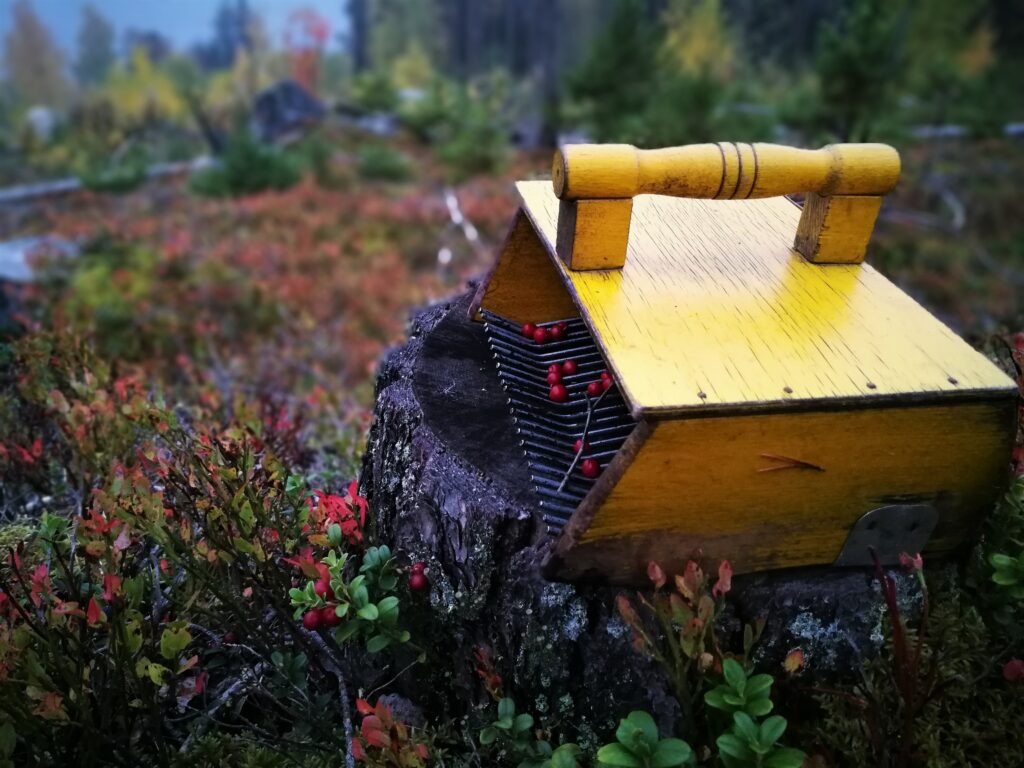 The Scents of Europe
Europe is the largest air freshener market in the U.S., with ~40% of Europeans reporting weekly air freshener use and 94% reporting monthly air freshener use.
Bulgaria – Rose reigns in Bulgaria. Bulgaria is renowned for its "Valley of Roses" and is the world leader in rose oil production for perfumes and skin care products. Bulgarians call the oil  "liquid gold". It's the most expensive rose oil in the world. It takes a multitude of petals, over 1,000, to produce just one gram of the oil!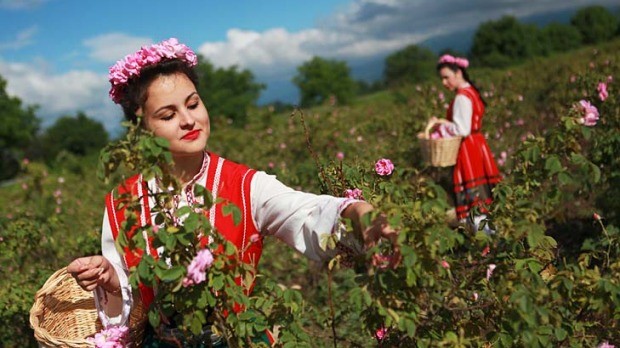 France – Known as the fragrance capital of the world, the French appreciate innovative scents, complex and elegant scents. Popular notes include fruity, floral, and citrus.
Germany – Health & happiness inspired; fresh scents; fresh citus & floral scents with warm, woody undertones
Italy – Artistic fragrances with high quality ingredients, floral notes, lemon from the Amalfi coast, woody-aromatic scents, cypress, salty accords, lemon, rose, woods, & bergamot.

Calabria

is the world's largest bergamot producer. 90% of the total production comes from this region.
Scandinavia – Pine (40% of forests made up of pine trees), wintry woodlands, juniper berries
Spain – Spanish fragrances are often Mediterranean inspired: zesty, fruity, orange blossom, mimosa, carnations, thyme (one of Spain's best-loved scents)
U.K. – Classic, long-lasting fragrances, rich florals, rose, jasmine, citrus, bourbon vanilla
Popular Scents of Central & South America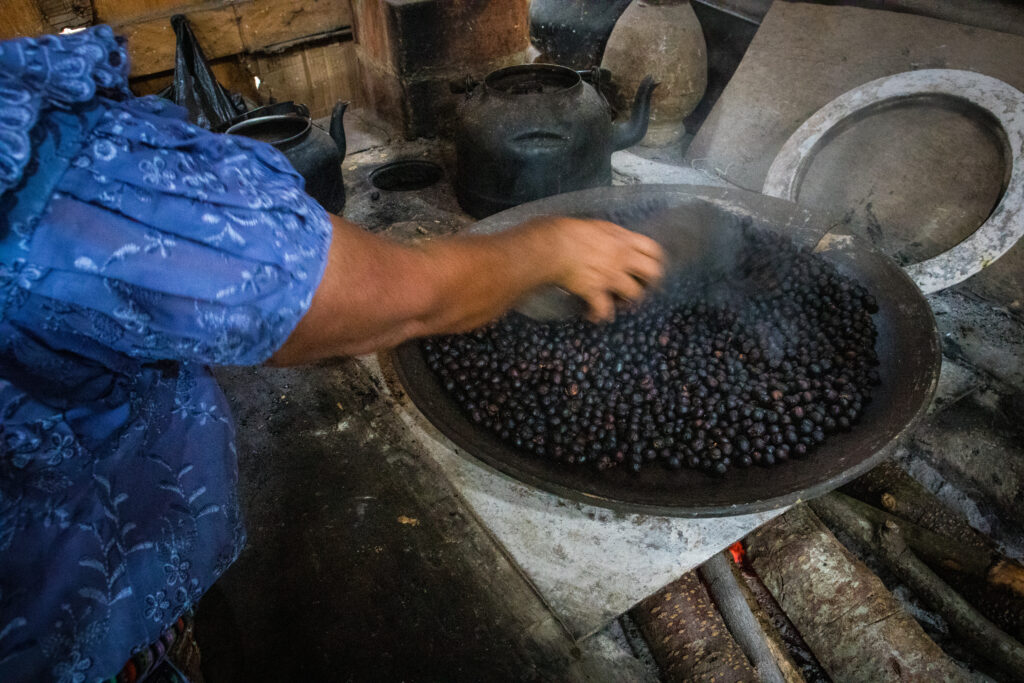 Colombia – Inspired by tropical fruits of the region and famous for its world-class coffee, Colombians appreciate refined fragrance accords, espresso and fresh fruit
Caribbean – Inspired by the environment and cuisine, creamy coconut, lime, pink pepper, basil, tonka bean, vanilla
Guatemala – More than half of the world's cardamom comes from Guatemala, smoky wood, coffee beans, banana, clean linen, sweet fruit, honeysuckle
Latin America – Latin American favorites tend to be strong, distinctive, vibrant: pineapple, mango, balsam, coffee bean, vanilla, aquatic notes
Popular Scents of North America
USA – The U.S. loves air fresheners! 78.2% of Americans use air fresheners daily. Bestsellers include uncomplicated, light & fresh combinations of clean linen, fruity, floral & woody notes.
Louisiana – Sweet Potato, Orange, Magnolia, Honeysuckle
California – Pear, Apple, Ainnamon, Clove
Florida – Orange, Bergamot, Mangrove Wood, Spanish Moss
New York – Apple Peel, Nutmeg, Clove, Cinnamon, Pumpkin, Hay, River
Texas – Pine, Lemon, Leather, Cyclamen, Cedarwood
Homesick Candles is a great source for discovering the unique fragrances of the U.S. states.
The art and science of fragrance is endlessly fascinating.
This list barely scratches the surface of how people use fragrances around the world. Obviously, we all have our individual preferences. But the smell of home is one of the most precious scents, no matter how different it is throughout the world.
Learn more about AeroWest Fragrances or Explore How Businesses Use Scent to Increase Sales