#1 Choice of Restroom Supplies for Facility Professionals
Save money, time & labor with high-performance restroom solutions. AeroWest has dedicated the last 140 years to manufacturing & servicing restroom solutions for cleaning professionals across industries. Our team is highly specialized to meet your restroom care needs. Take advantage of big savings with products you can trust.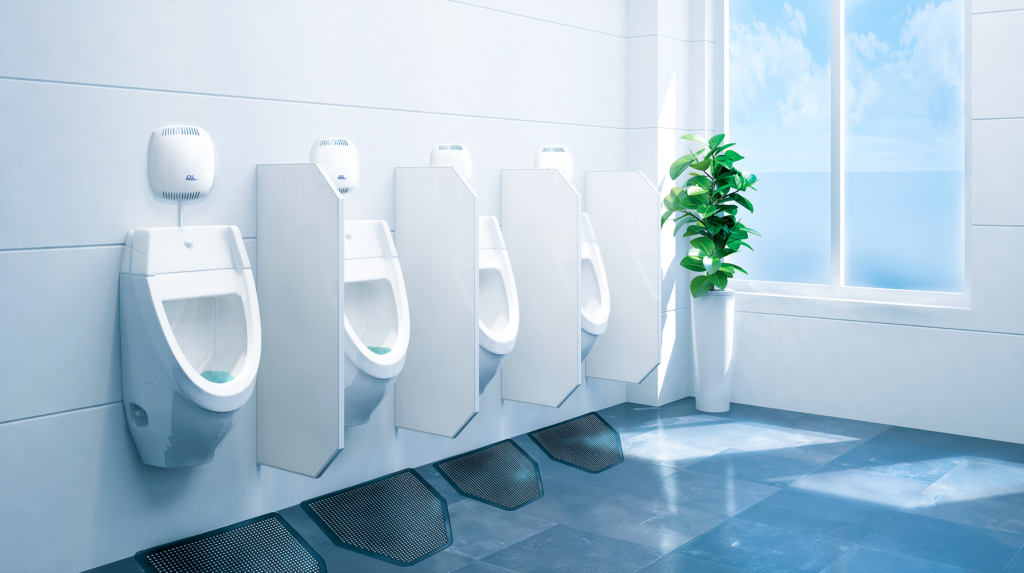 Bestselling Restroom Products and Services to Aid in Your Day to Day Maintenance
Enable your team to streamline their tasks with confidence and efficiency. Our patented solutions do the work for you, while delivering better restroom performance and reduced energy costs.
Protect your restrooms from odors, germs, & heavy use.
AeroWest Restroom Solutions Advantages:
Creates safer, cleaner restrooms
Streamlines cleaning
Reduces energy costs
Increases efficiency by up to 70%
Saves money: Less waste, Less Labor, Direct from Manufacturer Prices
Adds value
Enhances air quality & public health

Why AeroWest?
AeroWest has over 140 years of specializing in manufacturing and servicing high-value restroom products designed to maximize your budget, increase efficiency, and earn the confidence of your customers. Our long-standing reputation for honesty and reliability extends across many industries, from healthcare to hospitality.
Our team is highly specialized to meet your every restroom care need. The value of having all your restroom solution in one place is huge for driving service improvement and for meeting your efficiency targets. AeroWest exhibits advanced knowledge of professional restroom care, large-scale odor control, and the future of cleaning.

Contact Us
We're here to serve you. Get in touch with us to get your AeroWest products & discover the best solutions for your needs.
Learn more about our restroom products and fragrances
Download the 2023 AeroWest Product Guide