Odor Removal Services for Businesses
Got a stinky situation? No worries, we can help you.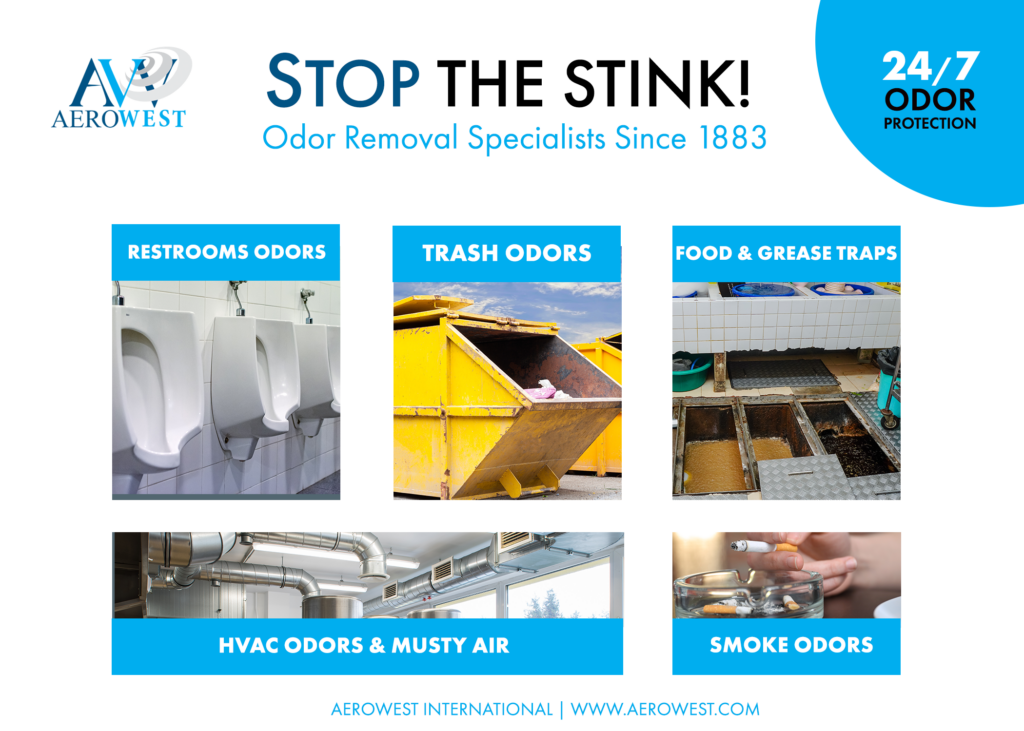 We develop customized odor control programs to address the odor problems in your facility. AeroWest has specifically engineered solutions for common odor problems, including:
Restrooms Odors
Trash & Dumpster Odors
Food Odors
Kitchen & Grease Trap Odors
HVAC Odors
Smoke Odors
Pet Odors
Medical Odors
Sewer Odors
Contact us for a free site survey to discover how we can help you.