PSYCHOLOGICAL BENEFITS OF FLORAL SCENTS
Flowers aren't just beautiful. Floral scents offer a powerful way to positively manipulate the mood and well-being. Light, elegant floral fragrances provide an unobtrusive beautiful fragrance with a long list of benefits.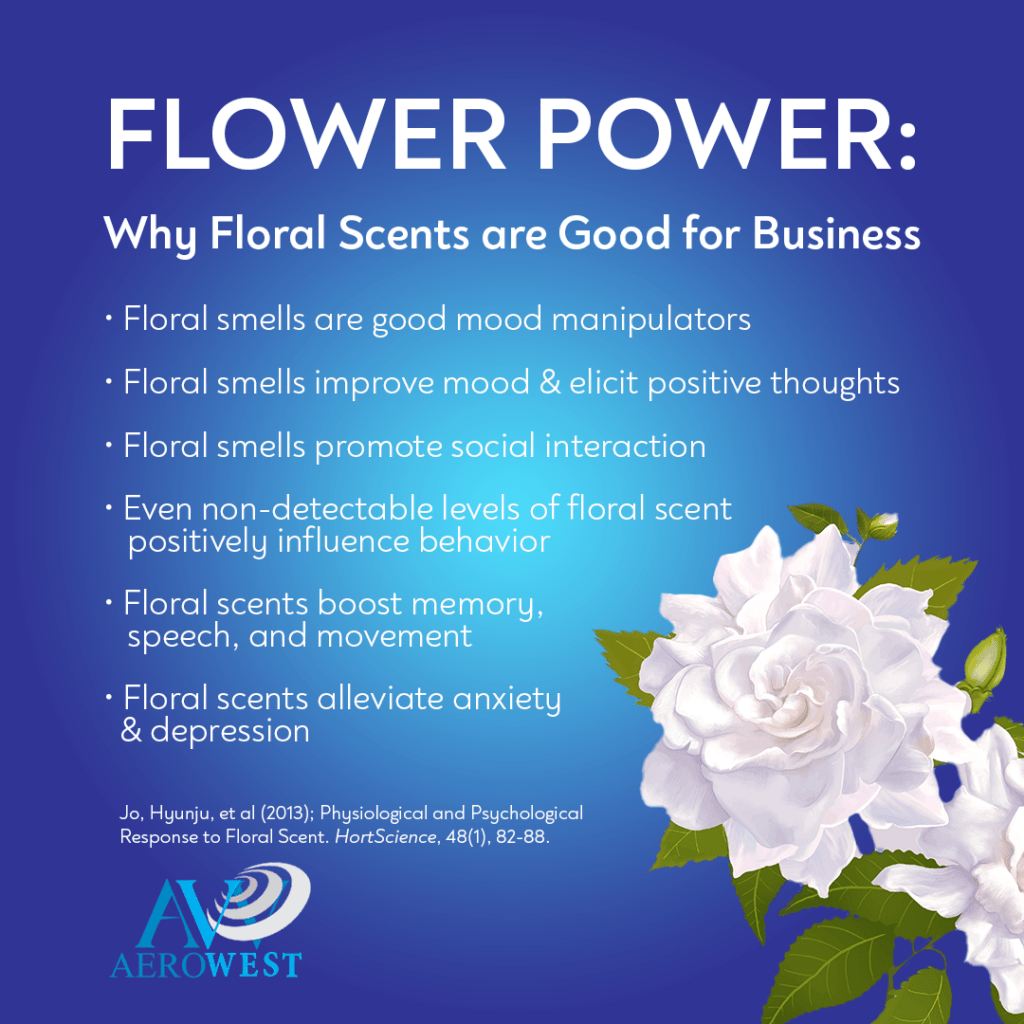 AeroWest Floral Air Freshener Fragrances
AeroWest offers a wide range of florals, from calming lavender to intoxicating rose, and everything in between, including:
Gardenia Petals – Sweet, natural scent of gardenias, infused with rose and a touch of sweet orange
Hibiscus and Apple Blossom – Immerse yourself in lush apple blossom and inspiring hibiscus
Jasmine Lotus – Wash away your troubles with the fragrance of night blooming jasmine and honey
Lavender Chamomile – Gentle, soothing scent of lavender with warm chamomile
Pure Comfort – Light and airy, Pure Comfort combines your favorite white florals
Springtime Fresh – Enjoy the fresh scent of springtime with the interplay of wildflowers, herbal notes, and a hint of citrus.
Springtime Ultra – A lovely, powdery blend of lilac, rose, and bergamot
Super Floral – Clean and refined, Super Floral combines rose, jasmine, and woods
Super Floral Special – Bursting with fresh florals, including lily, rose, and ylang ylang
Wild Honeysuckle – Soft, beautiful floral, smells just like a field of blooming honeysuckle
Check out our complete Fragrance Collection.