Top 6 Air Fresheners for Springtime
"Can words describe the fragrance of the very breath of spring?" — Neltje Blanchan
Scent by scent, flower by flower, spring is right about the corner. To begin the first day of spring on March 30, 2023, we've compiled our top 6 spring-scented air fresheners to usher in the season of renewal, growth and fresh beginnings.
Flowers are blooming, birds are singing, the earth is coming to life all around us. As Leo Tolstoy said, "spring is the time of plans and projects." And even while you're at the office, you can enjoy the bright and cheery scents of springtime!
Spring Fragrances to Brighten Your Day
As spring approaches, let these fragrances revitalize and inspire you throughout your day and the months ahead of us.
Rain – The scent of the rain has a special name, Petrichor, so named by two Australian scientists in the 1960s. The smell of rain is shown to refresh the mind. Smelling Petrichor may bring up pleasant memories like splashing in puddles as a child. Scientists explain that this sense of nostalgia can relieve stress.

Rain by AeroWest is a shower fresh fragrance, cologne-like scent of woody amber, musk, fresh citrus and a touch of herbal lavender


Rose – As it turns out, stopping and smelling the roses has some pretty impressive cognitive health benefits. A study in Scientific Reports found that rose scents help with information retention and learning success—and sleeping with the scent present can even give you brain a boost overnight.

Rose by AeroWest is elegant, delicate, and beautifully captures the essence of a rose garden mingled with earthy green notes
Springtime Fresh – To capture the authentic, fresh scent of a spring morning, we've combined botanical extracts from early blooming flowers, herbs, and even citrus blooms.Springtime Fresh by AeroWest lets you enjoy the fresh scent of springtime with this floral fragrance of wildflowers, fresh herbs, and orange blossoms
Verbena – Verbena are long-blooming flowers that come in lots of vibrant colors. Verbena produces yellow or green fragrant oils that have a fruity, citrusy scent, which it why its often called lemon verbena.Verbena by AeroWest is a bright

citrusy, fragrance of lemon interlaced with notes of sweet orange to create the ultimate refreshing scent



Super Floral Special – For serious lovers of floral fragrance! Super Floral Special uses extracts from the most beautifully scented flowers, combing them into a gorgeous floral bouquet.Super Floral Special by AeroWest combines extracts of chamomile, rose blossom, geranium, lily of the valley, orange blossom and tonka bean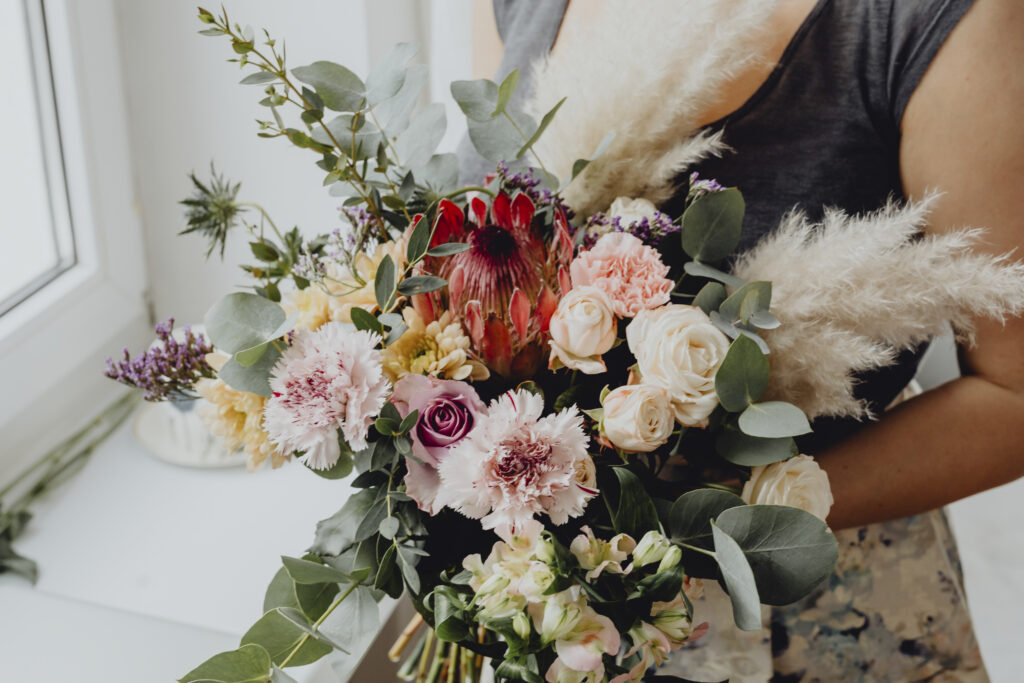 LUXE Uplifting – From our LUXE fragrance line, Uplifting delivers freshness and luxury all-in-one. Packed with high quality essential oils, meticulously blended for an immersive and well-rounded fragrance.

LUXE Uplifting by AeroWest is designed to lift mood and create an uplifting atmosphere. Enjoy a blend of clary sage, lime, lemon, apricot, and soft florals.
Check out the full AeroWest Fragrance Catalog here. For more info on our professional air freshening services, give us a call at 225-302-5570 or visit www.aerowest.com/contact-us