SPRING 2022 FRAGRANCES FOR PROFESSIONAL SPACES
Bring the beauty of spring indoors with our Spring 2022 fragrances! These essential oil blends are thoughtfully designed to promote well-being and promote a connectedness with nature.
A 2021 study in Frontiers in Psychology tells us that natural smells (such as lavender, grass, wood, and conifer needles) increase the perceived closeness to nature, sensuality, and connectedness to the body and mind, while also promoting happiness, joy, and calmness. This has been shown to have remarkable benefits in health care and mental health settings.
AeroWest provides signature scentscapes to express your brand and curate the perfect ambiance for your space. Choose from the fragrances below or check out our complete fragrance collection.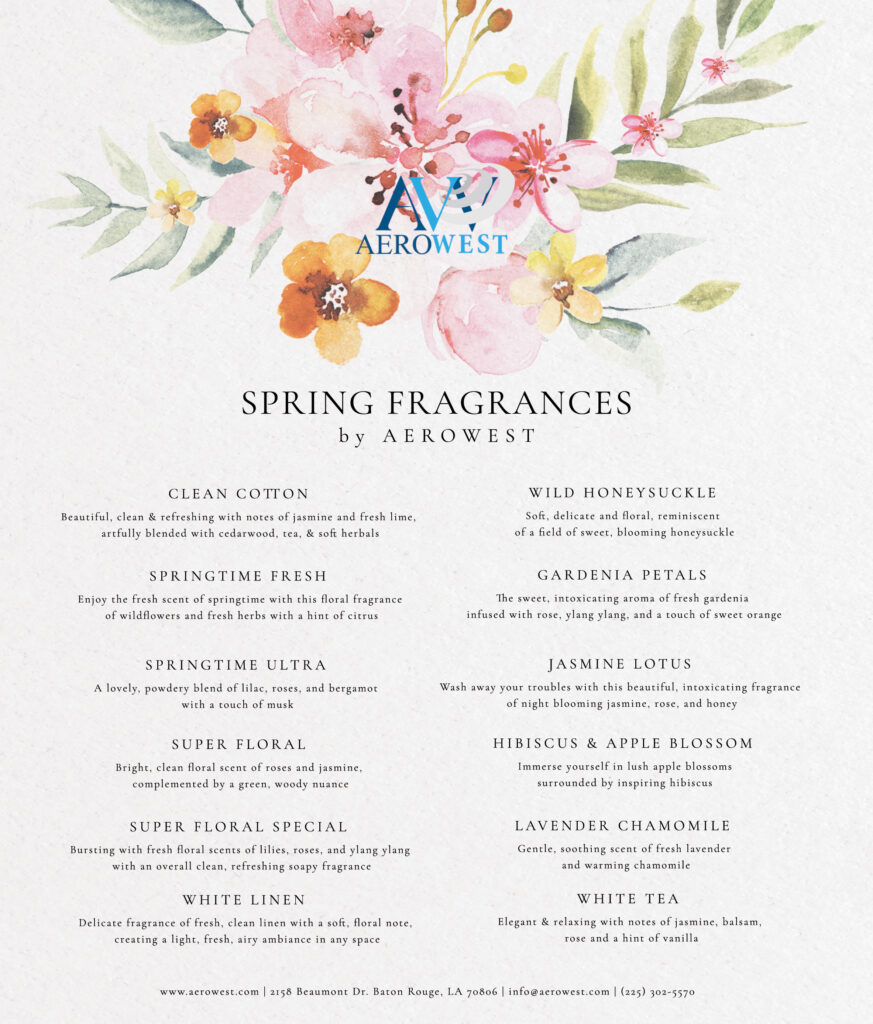 New customers may get a free trial of our air care services, which include large-scale, professional diffusers, active and passive air freshening devices, and innovative odor neutralizing technologies for restrooms. Call us at 225-302-5570 or email info@aerowest.com