WiseAir Select Air Freshening Dispenser
The Most Natural and Cost-Effective Commercial Air Freshener
WiseAir Select disperses fragrance the natural way. The "wind-inspired" WiseAir delivers a sustainable air freshening solution for professional environments. Ideal for restrooms, hallways, offices, and common areas, WiseAir delivers 30 days of extraordinary fragrance via a high-speed, internal fan. Fan blades circulate fragrance to every corner of the room, providing constant, even fragrance without the mess and harmful chemicals of conventional air fresheners.
Due to its ease-of-use and environmental friendliness, WiseAir is a favorite of hospitals, health clinics, hotels, and restaurants.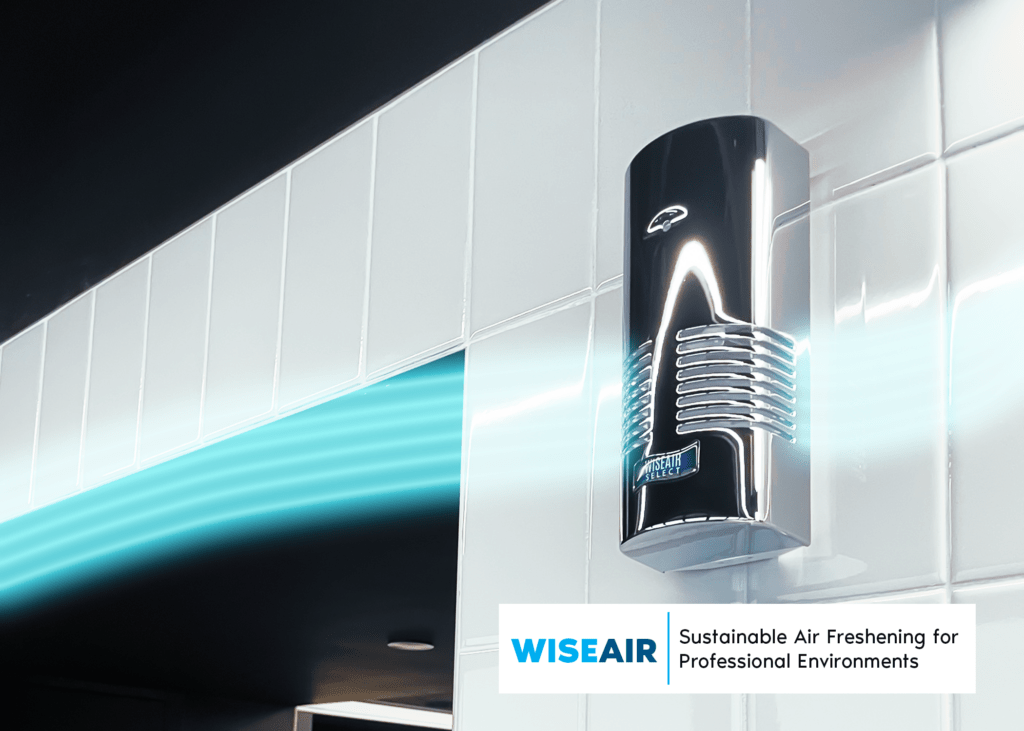 WiseAir offers a safe, clean way to scent any space:
Natural dispersion via high-speed fan
Easy to use
No electricity required – battery powered
Long-lasting, continuous fragrance for 30 days
Sleek design blends into the background
Ideal for high-traffic spaces
50+ fresh, clean scents
Affordable, full-service
How it Works
The WiseAir Dispenser features a contoured face with 16 openings that extend 180 degrees across the dispenser and 16 more openings on top. This allows the active fan and natural airflow to circulate fragrance across the entire room.
The fragrance is held in WiseAir cartridges. Each cartridge contains 3 ultra-absorbent fibers that each hold 7 times their weight in fragrance oils. The environmentally-friendly fibers absorb the fragrance oil, eliminating risk of spillage, waste, or quick evaporation. This ensure your fragrance levels last your full 30 day service period.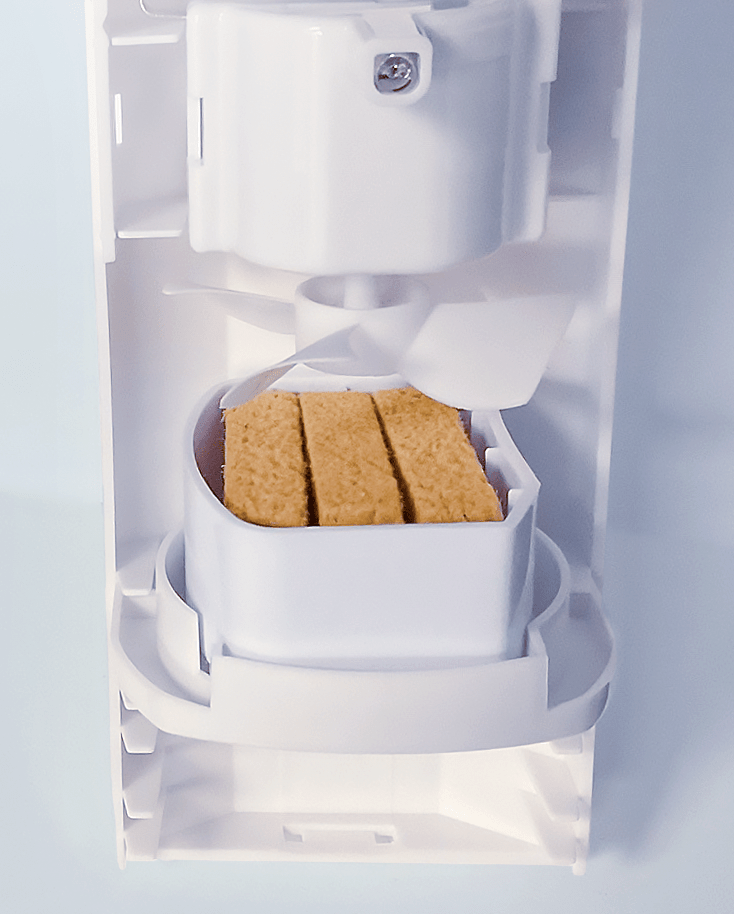 Our WiseAir cartridges are filled with fragrance and weighed to ensure the perfect amount of fragrance each and every time. After filling, we seal the cartridges with a watertight seal to keep fragrances fresh and ready to use.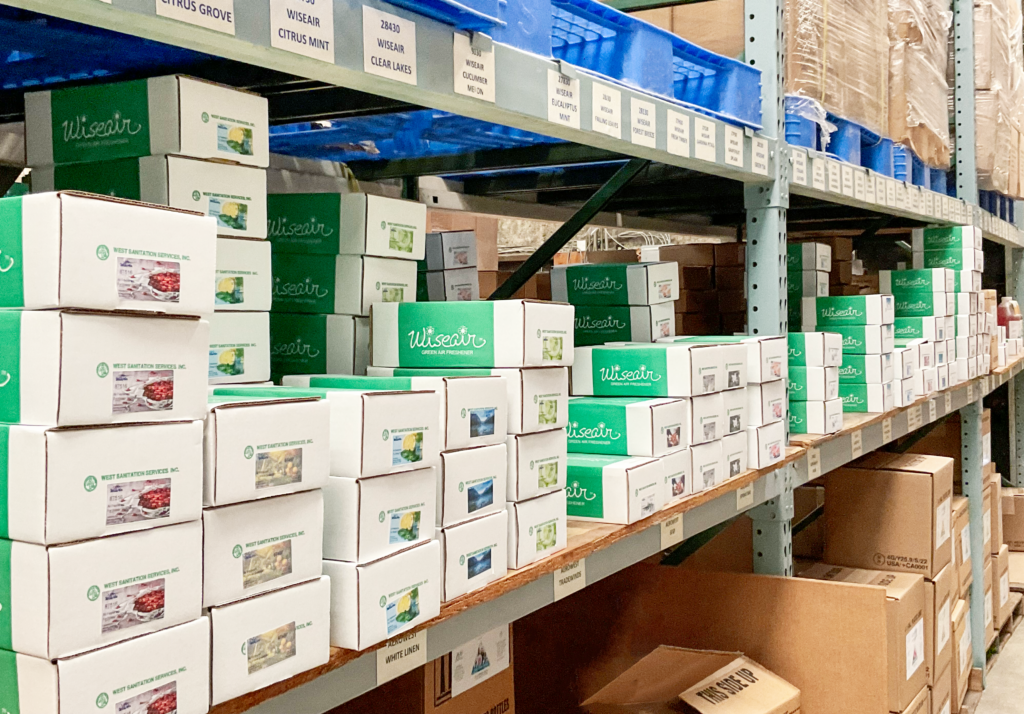 Natural Fragrance Dispersal Via High-Speed Fan
WiseAir's high-speed fan circulates at 570 rpm (the average ceiling fan varies from 20 – 200 rpm). The system is ultra-fast and efficient. One D-battery lasts 3-4 months of continuous use.
Unlike time-misting dispensers, WiseAir delivers consistent fragrance levels without the overpowering burst of VOC-filled fragrance. WiseAir uses essential oil blends and no harmful chemicals.
WiseAir's fan system also scents rooms with minimal or no airflow, such as elevators, storage rooms and basements.
Modern Alternative to Conventional Aerosol Air Fresheners
WiseAir does not use an aerosol. Aerosols release large droplets that can spray onto people, ruining clothing and potentially causing irritation. Aerosol droplets fall to the floor, creating a slipping hazard and damage flooring. Below, you can see the damage caused by aerosol air fresheners and even plug-in air fresheners. WiseAir protects your walls and flooring from damage, as there are no droplets released.
Damage Caused by Aerosol Air Fresheners:

Full-Service
AeroWest takes care of 100% maintenance of your WiseAir, keeping it clean and operational. Our passionate Service Techs replace your cartridges once a month, clean and shine your dispensers and ensure you're 100% satisfied. You never pay for fragrance or the WiseAir itself, only an affordable monthly service fee. If a dispenser is ever damaged, it's replaced at no charge. Your WiseAir(s) will be serviced every 28-30 days. Feel free to contact us with any questions or let your Service Tech know if you'd like to try a new fragrance.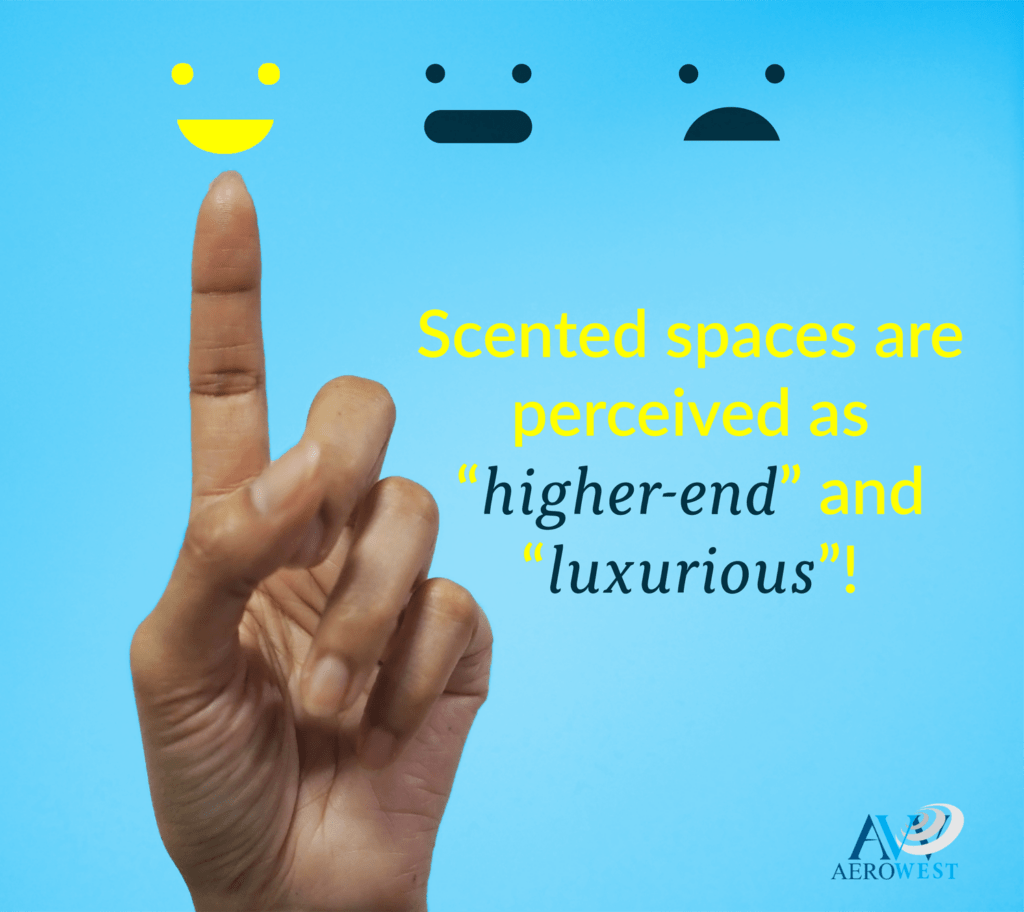 WiseAir Fragrances
WiseAir gives you refreshingly clean scents infused with natural essential oils. Each fragrance undergoes months of testing and development to ensure you receive 30 days of maximum performance and the best quality fragrances. We offer 50+ essential oil based fragrances. Here are some of our most popular scents:
Clean Cotton
Eucalyptus Rosemary
Rain
White Linen
Forest Breeze
Lavender Chamomile
Lemon Drop
Super Floral Special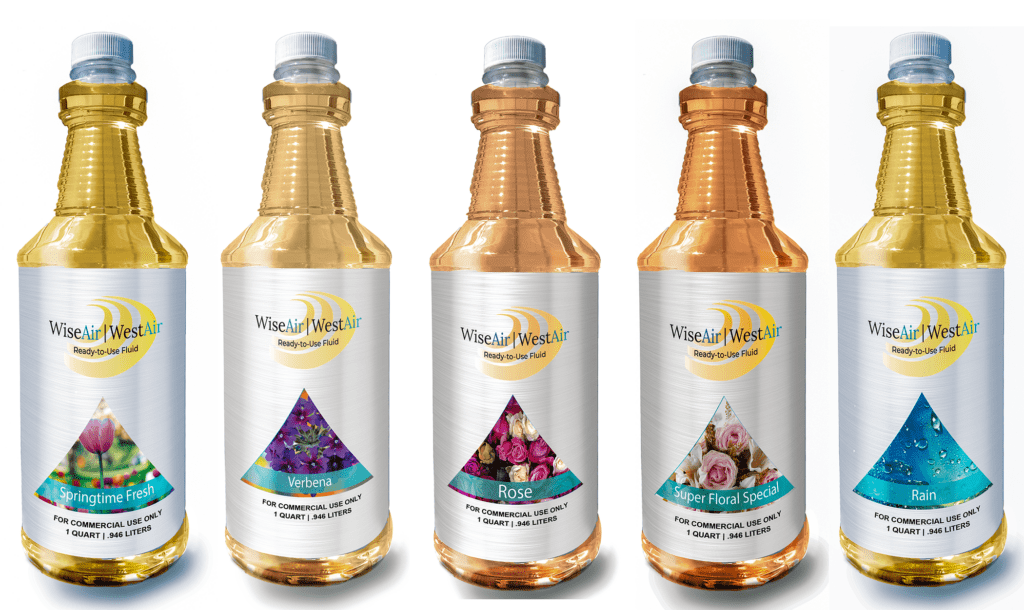 We also create Signature Scents and offer seasonal scents for the holidays. To view all of our fragrances click here or download the AeroWest Fragrance Catalog.
For odor problems, we offer our Odoff Odor Neutralizer for WiseAir to neutralize odors at the molecular level.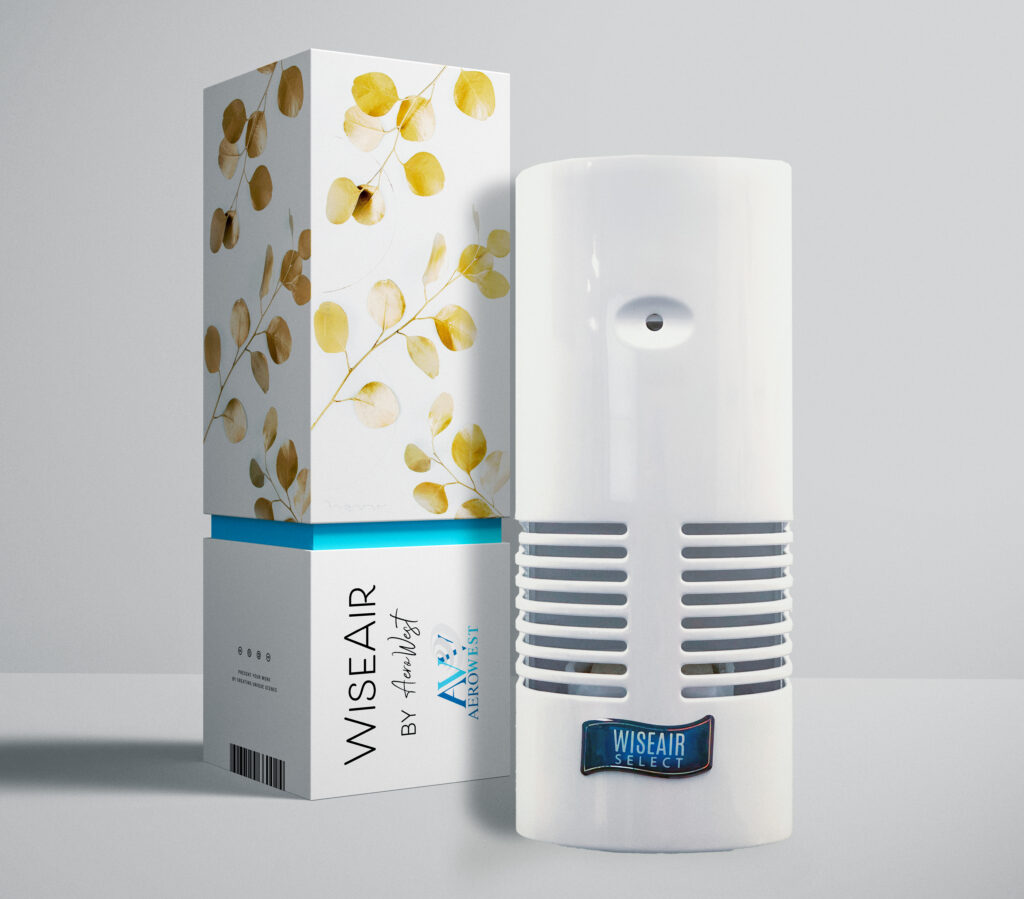 WiseAir Specs
Available in White and Chrome

Back of WiseAir

1 WiseAir Covers up to 400 sq. ft.
Sturdy dispenser lasts for years
Polypropylene backplate
ABS Cover
Dispenser Weight: 5.2 oz.
Power Requirements: EN 95 Alkaline Zinc-Manganese Dioxide Battery-ANSI-13A 1.5V
Power Consumption: 1 battery for every 90-120 days of maximum use
Secure locking system
For Restrooms: 1 WiseAir per every 3-4 fixtures
Flexible in the fragrance carrying medium (WiseAir can be used with pre-filled cartridges, dry cartridges, evaporation cards, or fragrance squares)
Can be wall-mounted with strong, double-sided tape or screws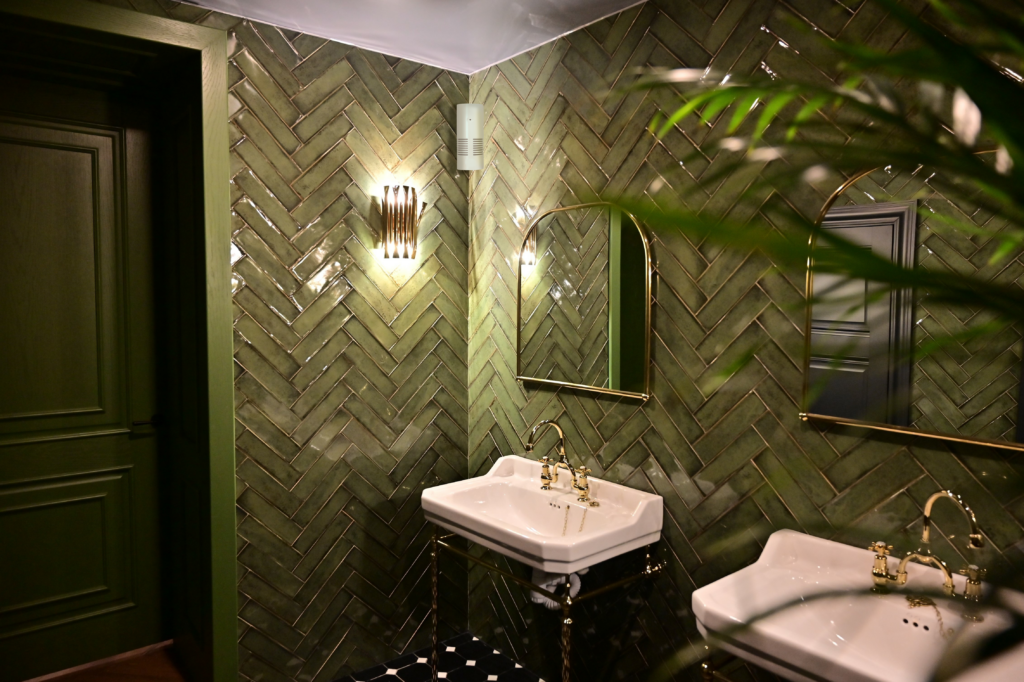 Get a Free Trial
Contact us for a free trial of WiseAir. Or, explore our other air care and hygiene services here.